At thinkLuke we do a lot more than website design, development and SEO. A large part of our business involves logo design, branding and graphic design, here's the story how I went from riff-raff graffiti artist to commercial logo designer.
Starting in my rebellious high school years I used to tag walls, bomb bus shelters (not an explosion – bomb is a term for quickly done graffiti see more) and destroy my notebooks in class with artwork. I knew there wasn't a career for me in graffiti but quickly grew to know and love logo design and typography.
I started design because I loved to create logo designs
The thinkLuke business was founded on the full service approach to design – encompassing logos, website design and online marketing. I wanted to have the ability to help small startup companies with all their visual & marketing requirements. Overtime I designed and developed many brands for clients on the Sunshine Coast, Rockhampton and in Cairns, however my logo design services took a passenger seat making way for websites and online marketing.
thinkLuke's roots start from manipulating type / fonts or "graffiti" which started at a very young age and was the inception to starting a career in the creative industry. The natural progression was to delve into designing commercially in the form of logo design – were fonts can be manipulated and a personality given to a business all through the use of stylised text, colours and sometimes with a symbol to match.
When I first started out in graphic design I didn't really know I was creating logos, while you still couldn't class graffiti as a logo in the real world it was a step in the right direction to understanding how letter's can be manipulated to the extent they are almost illegible yet can still form a word. Here is some of my early logo design / graffiti work: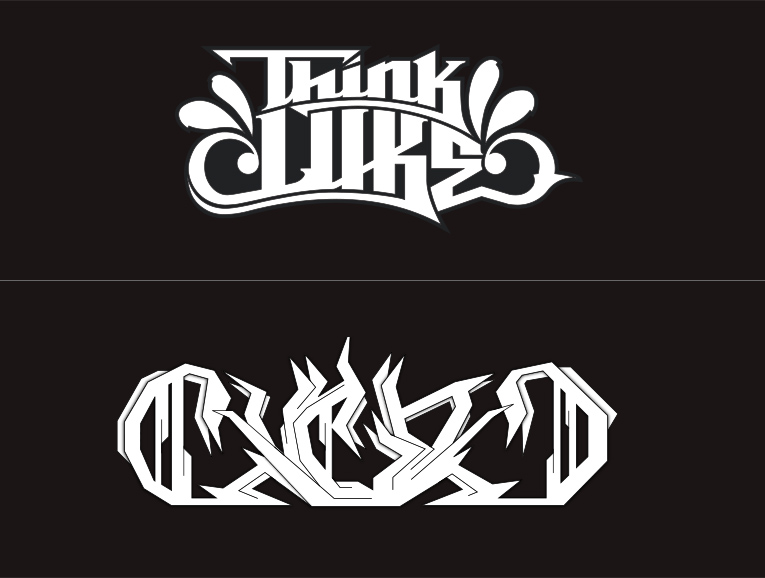 First attempts at converting graffiti sketches into commercial logo designs – from around 2004
Over the years I obviously learnt a lot about branding and logo designs while freelancing on the Sunshine Coast and attending University. Nowadays most of the graffiti and heavy typography work is saved for playtime, but the valuable knowledge I learnt from graffiti has payed off on every single logo I produce now. The ability to see letters and how they connect, affective and form relationships with other letters to form words in fundamental in graffiti and logo design, I think this has helped separate my logo design services.
Here are some of my more recent logo designs for clients on the Sunshine Coast.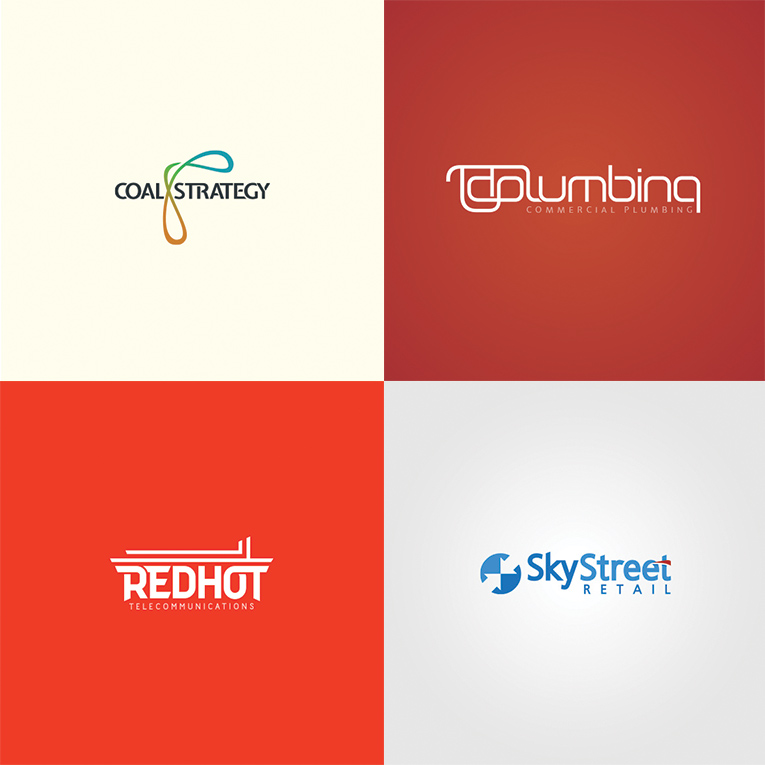 The "TD Plumbing" logo is a great example of manipulating letters to form words and meaning. The "TDPL" all connecting like pipes that a plumber works with while still be legible and forming an identity. Learn more about thinkLuke's logo design services.
Over the years I still continue to dabble in graffiti and I often put together logo's just for fun, here are some examples:
I still enjoy practising typography, graffiti and I love every new logo design project that comes along from my clients, if you want to view more logo's check out my logo portfolio or if you want a logo designed please feel free to get a project started.