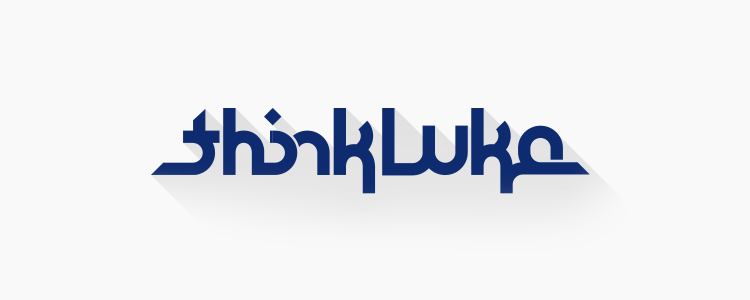 In this post we'll explore the new thinkLuke logo, branding and website, which is similar to what I do for lots of new startup business that need everything from branding to a website.
I finally had the chance over christmas 2013 to update my branding, website and get business cards printed after 5 years as a freelancer these are my first set of cards!
I started with re-evaluate my current logo design, which was looking pretty whack and outdated, I was very unhappy with all my branding and website, thus the update. Here is my logo from 2012.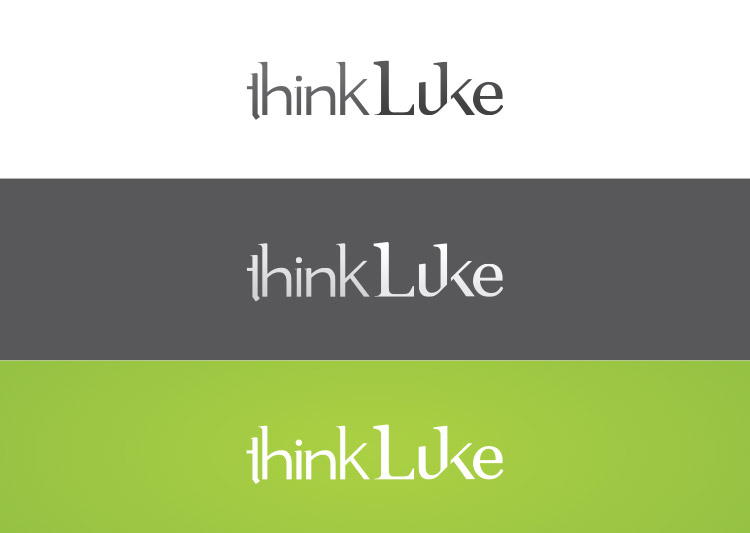 As you can see the logo has a slight gradient – as was the trend in 2011-2012. My biggest concern was the "Luke" part actually looked like "Like" – thinkLike. Basically I had spent a few years of my life not even noticing this or anyone mentioning it me!
I went back over the years and took a look at some of the older logos I had development for thinkLuke, mainly the concepts that didn't make it, this is them: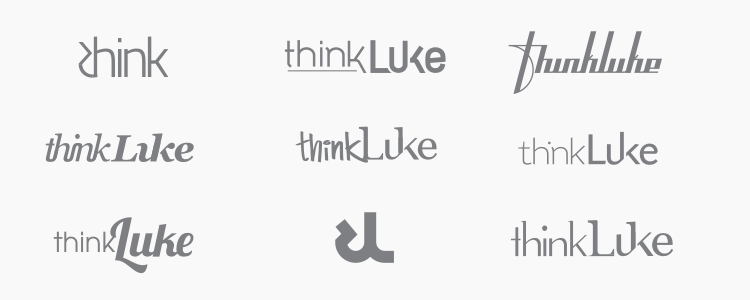 Again, some pretty whack designs came from my university days study a Bachelor of Design (website design and Graphic) and Communication. The main priority of the logo was to make it more user friendly – that is easier to read, as I've heard my older clientele often struggles to read it. The first step was to make sure the 'u' actually looked like a 'u', even if it was still a bit tricky to read I wanted to keep my thinkLuke attitude and style.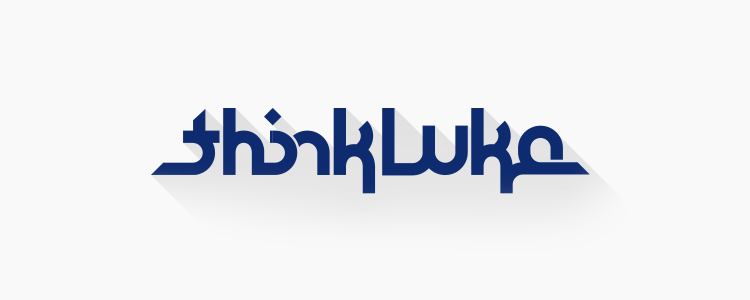 And thus the new thinkLuke logo was born, lets take a look at the logos over time:
As you can see, my logo has come a long way from its inception in 2009!
New logo design, now to make a statement
I'm very happy with the new logo, its bold, strong, masculine, futuristic and I believe it has attitude – which is what I love the most. Now to trick out the company car with a logo sticker (car signage), the local sign writer / stickerman in Maroochydore, Sunshine Coast is only 200m from my studio, so at lunch time I went down to get a chrome sticker for the back of my Nissan Navara.
Stickerman cutting the thinkLuke chrome sticker, $90 installed.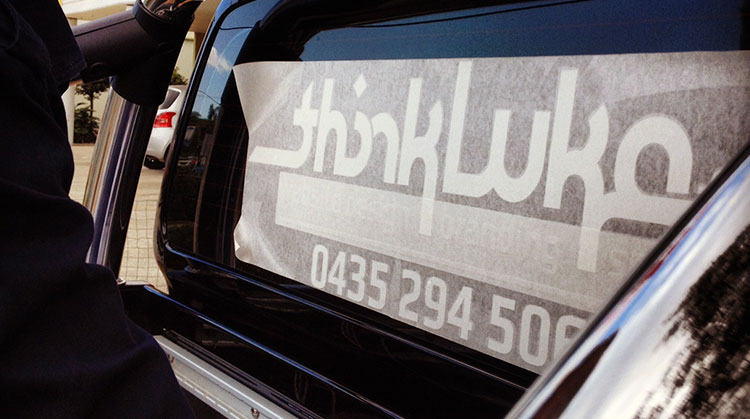 I wanted something clean and professional, I didn't expect to generate any business from the sticker, I really just wanted to make a statement to clients that was I serious about my job.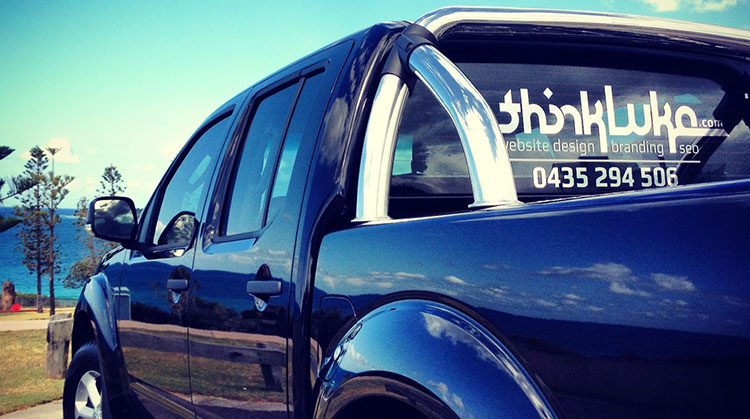 I'm happy with the outcome, this photo was taken overlooking Point Cartwright from Alexandra Headlands on the Sunshine Coast. The sticker is the most expensive material and last the shortest amount of time, as it is chrome and fades in the sun. Stickerman said it'll last around 2 years, but for only $90 I wasn't worried!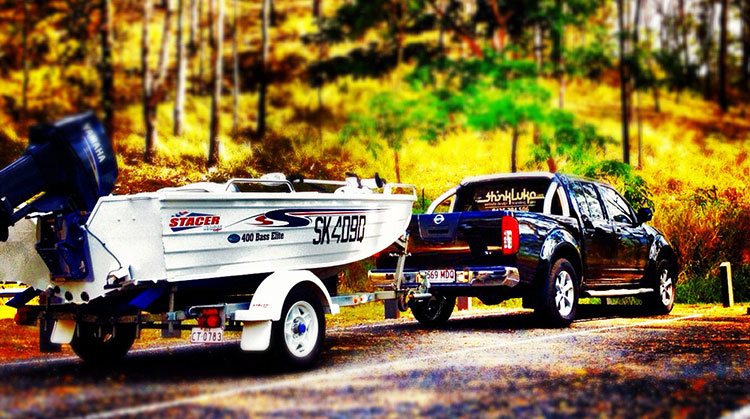 From here I still didn't even have the branding properly organised for my new website, I was too excited with the logo and chrome car sticker! I used my love for the outdoors to generate a new colour scheme, almost the colours in the photo above.

My previous website had a very similar colour scheme however it was a lot more simple, the new colour scheme is a more complex as its application can be tricky to keep things looking good. It's a good sign that I've progressed in my career as now I can handle a larger colour palette while maintaining the aesthetics of a composition. The main colour remains Green, with the orange symbolising any actions or buttons. With the new colour palette I set about designing a new website, while it remains essentially the same I updated everything to align to the current design and development trends, using less images and more solid colours.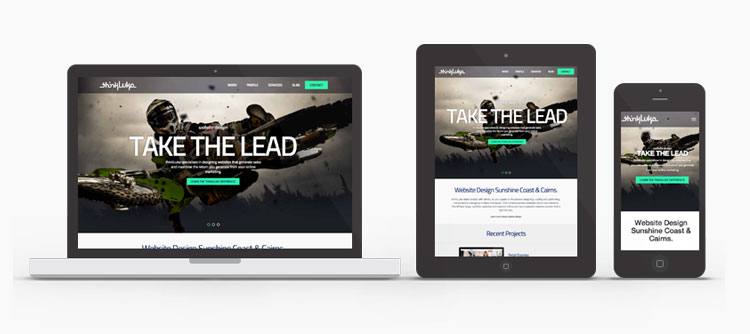 And I started using a new approach to my graphics elements – basically instead of looking at elements straight on as in the above example, most elements I designed as if the user was looking down upon them, take my logo design services for instance: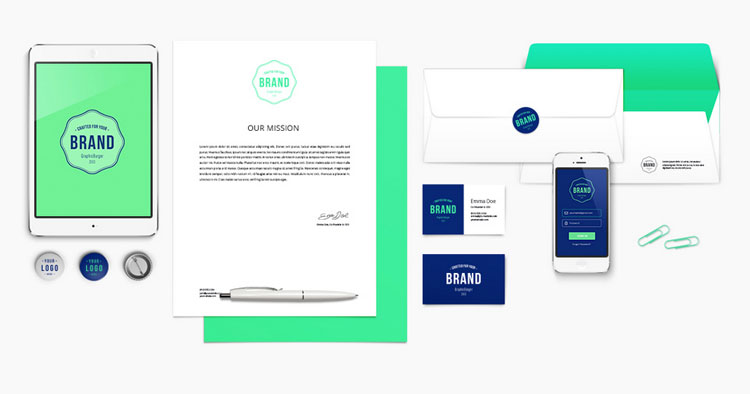 Along with my website design services graphic: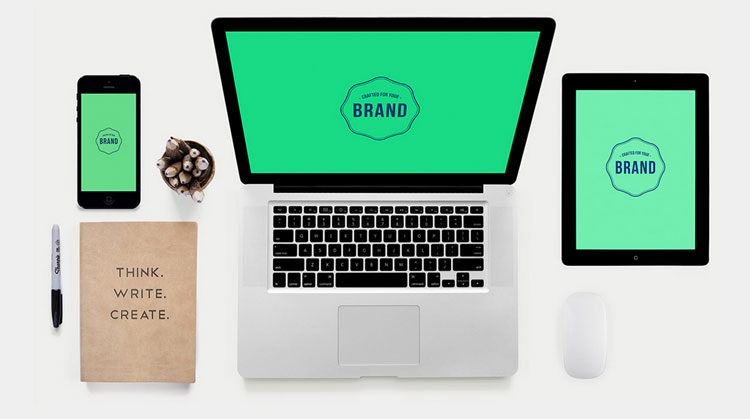 I absolutely love this perspective on everything. After redesigning my website I also rearranged the sitemap and information hierarchy, which has caused a few SEO problems in the past 6 months, but we'll get into that in another post.
I also added a new page to the website called: The thinkLuke difference. This is basically breakdown of my process of how I approach website design. I'm hoping to work with some big clients in the next few years, so approach, planning and strategy is something I really want to be a master at.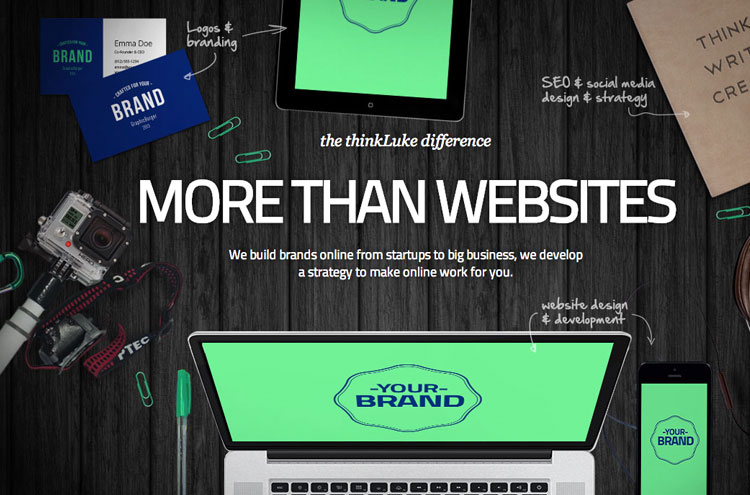 A screen shot of the thinkLuke difference graphic
And finally, after a new logo, sticker, colours and a website I decided to finally get some business cards printed after years of never having one! As a designer it is pretty much your job to have a cool business card, I wanted coloured "edging" on my business card – however it was going to cost around $600 for $500 here in Australia as it is a very manual process.
Business card edging is basically a cool business card that has a solid colour printed on the thin edge – generally reserved for thick stock business cards, it is a really cool effect! Given the price to have a cool business card, I decided to do my own edging.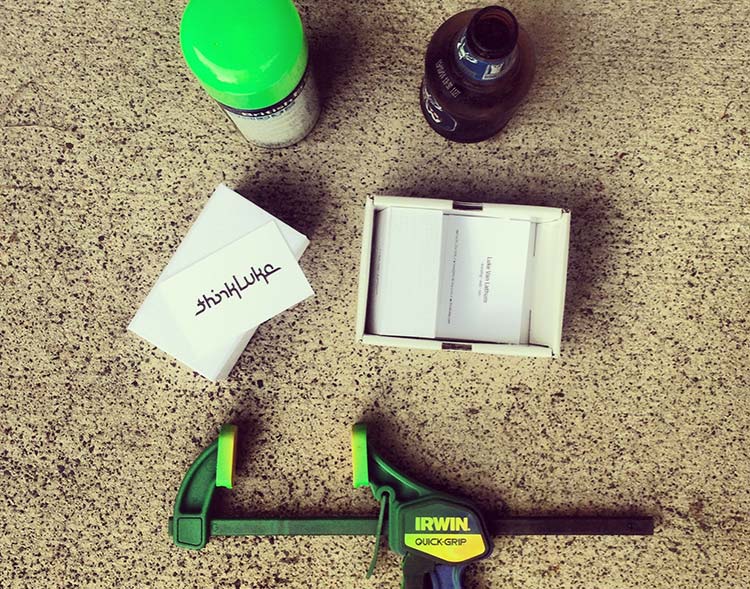 All you required is a vice and a can of paint, Bunnings has everything you need to do your own business card edging. I choose a green that was closest to my branding, but it was a bit brighter.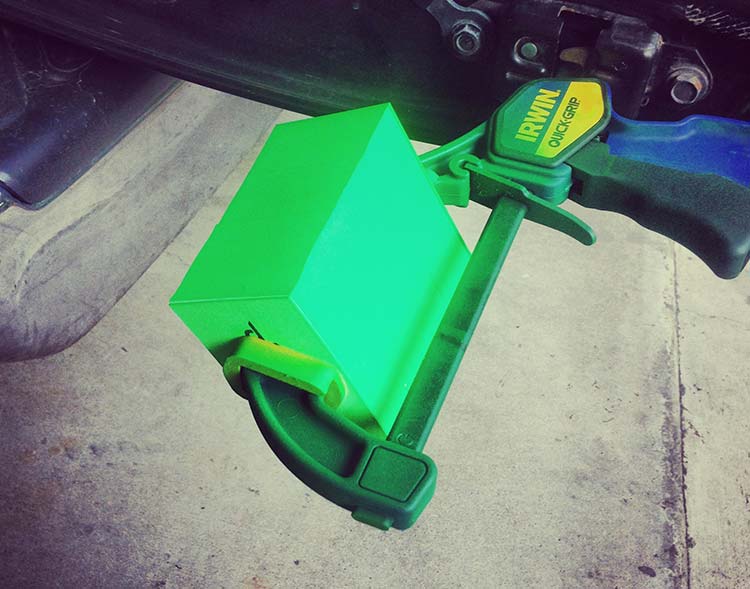 Basically I clamped 50 cards together and proceeded to paint.
Some blocks of business cards I used 2-3 coats, other just 1 coat as I had 400 business cards to play with. The more coats the darker the green, here are the results of the DIY business card edging:
Business Card DIY edging results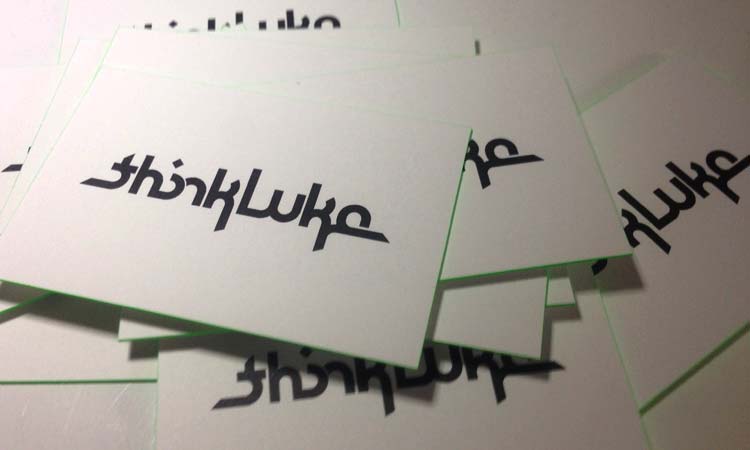 So in total I paid $200 for 400 business cards printed on MOO Luxe 500GSM stock, I order these cards online and received them in around 7 days. The paint was $11 and the vice was $15 and will be used again! So in total I paid $226, much better than $600!
I hope you enjoyed the brief overview of the branding and website redo project for thinkLuke!